Secure the competitiveness of your business in the long term.
Using business process analysis (BPA) helps you identify the detrimental elements in an operation and identify
how to overcome obstacles
. Without a proper analysis, your teams will waste a lot of time and effort trying to solve the wrong problems or switching from one software to another – resulting in wasted resources. As the time goes, new technology becomes available making process analysis particularly important in the context of digitization measures.
Before a process can be digitized or automated, the actual as well as the upstream and downstream processes must be optimally aligned and made measureable – because only what is measureable is scalable. This has to result in a clear and structured process description which then makes it possible to see where there is intervention or optimization potential. Sometimes even outsourcing can become a valid solution.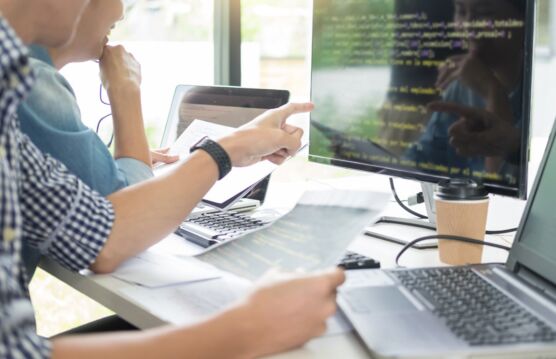 We offer continuous analysis, optimization and documentation of your company's processes.
But even more important: We constantly ask the right questions in order to do so, as this is the only way of true and lasting BPA. In this way you can be more efficient and faster at your customers with products and services than your competitors and react flexibly to changing market requirements.