We transform classical products and services to
Digital business models
Digital production & Factory workflows
The "contactless" order fulfillment no longer is a thing of the future. Making usefull algorithms work hand in hand with human intelligence and using the respective strenghts of both sides creates next level work flows.
Digital strategy consulting
Get ahead of your competitors by thinking outside the box. Digital strategies focus on technologies and innovations as driving force discovering new products or improvements of current processes.
Digital order fulfillment
Never lose sight of the customer. Define new ways of binding your customers to the value-chain and reach out to new flexibilities within your supply chain.
Online risk management
With every business there comes risks. This is just natural - but reducing risks to a minimum and turning the insights into potential chances is what distinguishes a common business from a superior one.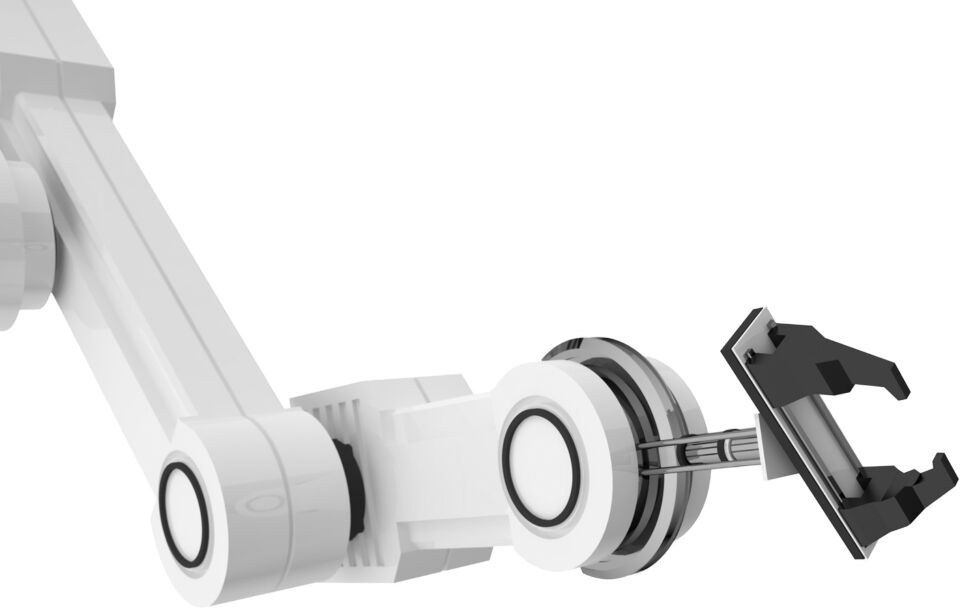 Shaping the future with digital factories
Especially OEMs (Original Equipment Manufacturers) realize drastic changes. The worldwide economy is becoming service-oriented and there are new value opportunities to pursue thanks to machine intelligence and increased connectivity. Manufacturers must respond with shorter production cycles that adapt to rapid product ecosystem evolution
Highly individual workflows that bridge the digital and physical worlds are therefore indispensable as the traditional model is not able to bring enough speed and agility to modern supply-chains.

There are multiple approaches on developing digital factories and workflow. From digital operational excellence and digital order fulfillment to digital production workplaces - we support you with top-class know-how and experience to simplify the cooperation between man and machine and to use their respective strengths.
How we can help you becoming a digital factory
Support with
conception, design and
Know-how
Better
Transparency
of data and information
(production monitoring,
predictive maintenance)
Support with
conception, design and
Data
acquisition
and machine data acquisition
Visualization,
history and
Statistics
Become a digital winner
In the future, every corporate strategy will be a digital strategy.

A digital strategy aims to improve business performance based on technology. This can be done by creating new products or by improving current processes. The digital strategy compliments the future direction of an organization to use technology to create competitive advantages.

At the same time, the digital strategy can provide tactical measures to achieve these changes. This also includes changing a business model, as new technologies enable innovative companies to provide completely new services.

Today, technology is integrated into business processes and is therefore more than just hardware or software.

As more and more companies use digital technologies and these continue to move along the path of digital transformation, the digital strategy and the business strategy will be one in the future.

It is necessary to invest in this development at an early stage in order to benefit from its advantages straight away.
Your benefits, our know-how
Better organization of internal processes
Communication with customers, measures for customer loyalty
Digital expansion of existing products
Focus on new, digital business ideas
Redefining the flexibility of the supply chain
Customers these days are expecting more from how they make purchases and engage with their value chain partners: more individualized products, more transparency in price and process, and personalized services delivered at a faster pace (buy online - return in store, buy online - pick up in store, ship to store ... to just mention a few).
Companies need to understand what their customers need and make adjustments across the supply chain to best meet that demand. A digital order fulfillment therefore aims to optimize machinery, workforce and resource allocations, so that shipping times can be minimized to the point of same day deliveries.
Contact
us and let us find out your customized digital order fulfillment solution.
Risk management in the digital age
Unfortunately everything that is new also carries new risks. But with our wide ranging experience in online and digital risk management, we make sure that nothing gets in your way of becoming a digital business! In order to minimize risks for you and your customers, our scope of services includes risk management in terms of payments as well as logistics.

With the help of algorithmic evaluations, proven metrics and detailed analytics we make sure to detect risks and prevent damage before it occurs.
Let's get in touch!
Contact form
Get a callback