Why the time of transforming your legacy systems is right now
Digital Trans-
formation is now
Digital transformation for legacy systems is the most strategic, most leveraged investment you can possibly make. Replacing legacy systems represents the greatest long-term investment for your business.
Business security and threats
Legacy systems are less resistent to cyber attacks or malware. The older the system, the more time potential attackers have to explore its code and weak points.
On-Premise
or Cloud
Operating software under your own responsibility and on your own servers, or keeping it away from your with software-as-a-service (SaaS) solutions - we help with avoiding stumbling blocks and the selection of services fitting your business.
Avoiding vast hidden costs
Many companies are still using outdated systems, regardless of age or quality of its technologies. The software has been working just fine for decades and is still able to cope with its tasks, they argue ...
Why fix it, if it ain't broke?
The business you run is not the same as it was when you started it. Therefore, using outdated and underperforming software to manage it is analogous to running Windows XP on your new notebook. Of course the systems your business is using were fine-tuned over the years and are adapted to deliver specific functionality - so somehow they are still working. So why should they be transformed? And what does this mean?

Now more than ever, reliance on legacy systems is one of the biggest hurdles in the digital transformation journey.
Legacy system's transformation frees your business from experiencing scalability and operations issues and enables your company to add critical business functionality quickly. Eventually there is a growing risk that critical know how of these systems will leave your company, leaving you with no hires to be found to replace that as the technology itself slowly moves into obscurity.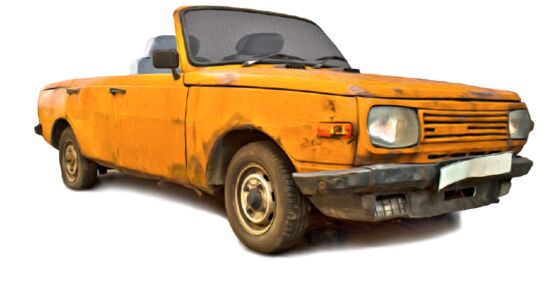 6 reasons for considering a legacy systems transformation:
The
function­alities
are outdated
You have
issues with
performance
Your
maintenance costs
are high
You are facing increasing
support complexity
Your
security
might be compromised
There are
support retention
issues
Threats of using legacy systems
Why outdated systems make your business vulnerable.

Legacy systems are usually less resistant to cyberattacks, harmful programs, and malware, which is only logical. If the software solution has been around for years, the attackers had enough time to get familiar with the code and find its vulnerabilities.

Another reason for this is that outdated software might no longer be supported by its vendor. This means that patches are no longer provided and the system is not compliant with current security requirements.

And even if your system is custom-built and you have the resources to maintain it, adding more patches means additional investment in security.

It can be considered to be self evident that security vulnerabilities open doors for attacks and worst case system failure threats. These risks should be reevaulated on regular intervals to estimate if the cost of a legacy system transformation will outweigh the risks.
How we can help with the evaluation and process of legacy systems transformation
Check the legacy system's setup and configurations from a technical perspective
Analyze your current data setup and needs for the transformed system
Analyze the overall impact of your business
Calculate support vs. replacement costs and ROI
Evaluate processes to be automated in the new system
The hidden costs of legacy systems
Not necessarily noticable on their own, but the costs of running legacy systems over their life cycle, will add up to significant spending over time. And it is progressive cost, as it becomes more expensive each year. Make sure this does not sneak up on you, for a transition itself may take some time. Be it through resources for this software which are increasingly difficult to get or its constantly increasing amount of maintenances. Also look out for these reasons why your outdated system may cost you enormous amounts:
Integration & compliance issues with new software

Lost business opportunities through the lack of innovation which will impact profitability and competitiveness

Organizational agility & efficiency is hindered
On-premise vs. cloud - a brief comparison
While "on premises" solutions delegate the responsibility of usability to the customer, cloud-based solutions retain that responsibility at the software provider. Not only in terms of maintenance, timeliness and availability, but also in terms of data. When choosing a "SaaS", it is therefore necessary to pay attention to datacenter certifications and used encryption standards for data transfer. Both, the on-premise and the SaaS principle come with their own advantages and disadvantages - server operating costs vs. cloud licence costs, different types of cyber security measures, degrees of dependency.. just to mention a few.

But if designed correctly a flexible switch between these solutions can be made in several steps (forward and even backwards again), reducing risks, complexity and costs. For web based solutions it is even possible to run both solutions simultaneously.
So, if you are not sure yet whether a cloud solution would already fit you and your customers, we feel confident to be valuable in making this decision with you.
Let's get in touch!
Contact form
Get a callback