We support you to create Unique digital customer experiences
Digital customer touch points
Online user interaction, communication and customer support have to be closely meshed with offline activities and need to follow consistent style and language guidelines.
UX & UI
The look & feel of your services decide between a conversion or a missed opportunity. Your service should solve problems for your customer rather than creating them.
Gearing your services
Choose technology that will serve your digital services for the forseable future by being secure and fast, but still agile enough to adapt to coming challenges quickly.
End-to-end experience
Model your customer journey through on- and offline points of interaction. Make sure critical information is always just a click away and the customer is kept in the loop about any changes to their business to maximize retention and referrals.

Challenges of creating unique customer experiences
Customers do not necessarily differentiate between digital or non-digital, for them it just has to be as simple and self-evident as possible. So the clear focus has to be the customer with his individual needs.

Digital customer experience (DCX) therefore has to happen across all channels - but with rigid structures, old processes and data silos within a company this is not as easy as it sounds.
In our experience many companies today are struggeling to aggregate datasilos within their department structures and incompadible data quality within these. Without having a qualitative central data base for customer related data it is impossible to treat them as a central point - which should be the ultimate goal for DCX as mentioned above.
How we can help achieving DCX
Process analysis and uncovering of
optimiza­tion poten­tials
Ensuring continous
data driven improve­ments
Establishing
data transpar­ency
by implementing a consistent master data model
Creating api's to ensure
Data consoli­dation
and integration
Adapting
frontend services
and backoffice process optimization
Sometimes less is more
Digital Customer Touch Points pave the way for sustainable Customer Relationships.
In view of the variety of touchpoints - apps, portals, chat, telephone, website, fax, email, post or store - an organization has to regularly question its own procedure in order not to get lost.
The simultaneity and bandwidth of the channels are challenging and a company has to decide where to prioritize.
It is not about opening as many channels to the customer as possible, but rather about smooth integration and the quality of the common channels. The customer expects the company to be internally networking and acting as unit on the outside.
These days a customer will be annoyed when he calls and the agent on the phone does not know that he has already written an email.
This new expectation is what makes the involvement of the respective departments absolutely necessary, because they know exactly what they need for their daily business. In order to be accepted as added value by the customer, a crossdepartmentally synchronized, consistently positive customer experience without breaks must be created.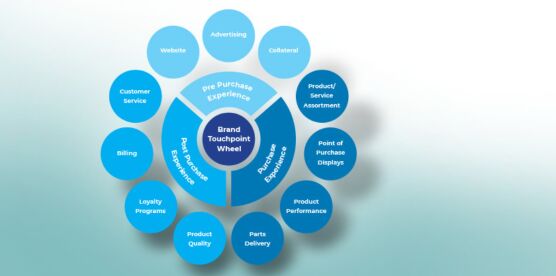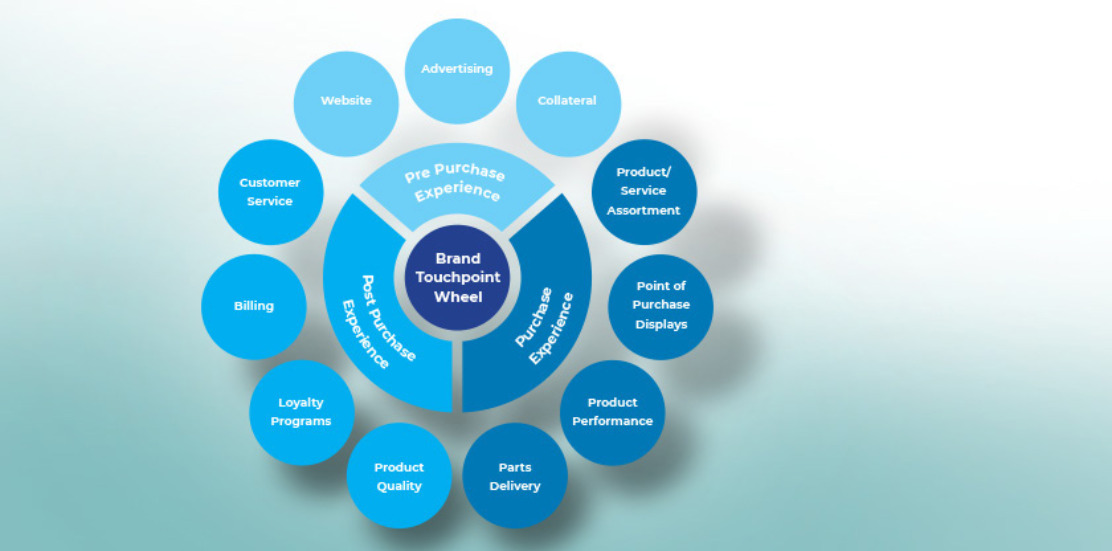 Our expertise, your satisfied customers
Customized IT solutions to guarantee crossdepartmentally synchronization
Channel-specific integrations to ease departments workflows and data collection
Secure cleanup of potential duplicate data among different systems
Create access to information where and when it is needed while enforcing privacy
UX & UI that works
With UI and UX bridging the gap between the way things look and feel and the way they function and perform, the correct design strategy can have crucial effects on your conversion rate.
We have been around the internet for long enough now to develop a feeling of what is possibly going to work out and what not. We also feel able to take a customer's perspective and adapt suitable processes.
But what is at least equally important is, that we have the technical knowhow of how potential changes can be individually integrated best and how they may effect systems and performance.
Contact
us to find your customized solution for profitable growth of your business.
Digitization never sleeps
Since web or mobile services do not rely on opening hours, the customer expects these to run properly for 24/7. We have a team of well experienced systemengineers for hardware and performance related interests like
Performance Optimization
Performance Scaling
IT Security
System Management
Monitoring
Let's get in touch!
Contact form
Get a callback